Gay Wedding and Marriage Resources
Making news around the globe, the legal rights and recognition of gays & lesbians is becoming manifested in the definition of marriage. More and more companies and communities across the US are recognizing the union of two gay men or women in terms of civil unions or domestic partnerships, granting them the same basic rights as heterosexual married couples. Health insurance benefits, estate planning and more are becoming commonplace in many gay & lesbian lives, but not all. The right of marriage, however, along with all of its legal and tax implications, is the final goal for many gays & lesbians. It would be society's way of showing that once and for all gays & lesbians are now deemed equal in the eyes of the law.
Several countries around the world have already legalized gay marriage including Denmark, The Netherlands and now Spain. In North America, Canada has legalized gay marriage, and the subsequent travel by gays and lesbians to these destinations to have their unions formalized, albeit in a foreign country, has already begun. Gay marriage is legal in Massachusetts (to residents only, but that may change soon) and in California (final approval on the November ballot in 2008), and many of the civil rights of married couples are available to gay couples in Vermont!
Several companies, both in travel and wedding/event planning, have cropped up in recent years to address these needs. In addition, with civil unions being legal in Vermont, many Americans have traveled there over the past few years to have legal civil union ceremonies performed, even though those unions are only recognized and have legal rights in the state of Vermont. With thecurrent status of legal gay marriage in California, many marriage and wedding companies have either added gay couples as one of their new target markets, or have started a new business targeting this new-found opportunity, performing a wide variety of ceremonies to date.
In print, there are now two gay wedding magazines. The first is the
Rainbow Wedding Network Magazine
, launched in April 2006 as the inside source for all the current events, planning resources, trends, home and family ideas and other vital issues for gay and lesbian couples, their families, advocates and allies. It includes exclusive interviews, community connections, political dialogue, fashion and fun. The second, and more recent, is
With This Ring Magazine
, including articles on fashion, family matters, legal issues, romance and news.
LINKS:
-
www.rainbowweddingnetworkmagazine.com
-
www.withthisring-magazine.com
To locate these various resources online, several sites have emerged to address this market.
GayWeddings.com
,
GayMarriageWorld.com
and the
RainbowWeddingNetwork.com
are three in particular that have emerged recently.
One of the first web sites online dedicated to this community was
GayWeddings.com
. Started as more of an online resource site for gays & lesbians looking for more information on gay weddings and commitment ceremonies, this site has evolved into a full-fledged gay wedding portal, offering an online directory of wedding vendors, as well as a full range of hotels and inns catering to the gay wedding ceremony and honeymoon.
Another site that has come online recently is
GayMarriageWorld.com
, a comprehensive online portal dedicated to the world of gay marriage and weddings. This site offers news and various articles about gay marriage, as well as an online community base where gays & lesbians can become members (for free) to meet, greet and discuss gay marriage topics of interest to them.
Right beside GayMarriageWorld.com is
RainbowWeddingNetwork.com
. In addition to offering a comprehensive online directory of gay-friendly wedding services, they also offer an online wedding registry. They also put on the recent "Same Love, Same Rights" Gay Wedding Expos held throughout the country.
Other sites that are also emerging in this market include
GayWeddingFodder.com
and
GayRites.net
.
In the retailing side of life,
OutVite.com
has a wonderful site dedicated to custom-printed gay & lesbian wedding invitations, commitment ceremony invitations, adoption and birth announcements, party invitations and more. Additional retailers include
TwoBrides.com
and
TwoGrooms.com
.
In the world of travel,
TheWeddingExperience.com
has gone above and beyond in offering gays and lesbians the opportunity to marry on board a cruise ship sailing out of Miami, Florida.
The destinations of choice for gay & lesbian weddings and commitment ceremonies seem to be Hawaii, Vermont (first state to legally recognize civil unions) and California. There are a number of wedding planners and commitment ceremony companies in these regions ready to help you with all aspects of your gay wedding, commitment ceremony and honeymoon.
In Canada, there have been a variety of services cropping up to offer gay & lesbian weddings to both Canadian and US Citizens. Now that gay marriage is legal in Canada, just knowing that one's marriage is legal in at least one major country has been all it takes for Americans to flock to Vancouver and Toronto to have their ceremony performed and documented over the past few years.
A small but growing sector in the Marriage and Weddings category is the
Gay Wedding Expo
. Taking the lead in this is the Rainbow Wedding Network, with wedding expos recently held in Los Angeles, New York, San Francisco and Atlanta, with upcoming venues to include Seattle and other key areas on the map when it comes to gay & lesbian marriage and wedding ceremonies.
In addition, there is a new company, GBK Productions, bringing us the
Same Sex in the City
wedding expos in Los Angeles and Palm Springs in 2008.
LINKS:
-
www.gbkproductions.com/events2008/samesexinthecity/
---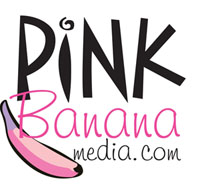 Gay and Lesbian Social Networking
Advertising - Marketing - Community

For the full-color PDF version of this story, go here:
http://www.PinkBananaMedia.com/pdf/gmg2008-WeddingFamilies.pdf

To subscribe to the PBM Monthly Gay Business Report, go here:
http://www.PinkBananaMedia.com/BusinessReport/

For the annual PBM Gay Market Report, go here:
http://www.PinkBananaMedia.com/MarketReport/

NOTE: This article is part of the Gay Market Report 2009 and is FREE TO USE as long as byline above, credit, logo and link are included with story. Credit Pink Banana Media, www.PinkBananaMedia.com/MarketReport/, and please use the following logo linked below:
http://www.pinkbananamedia.com/images/pbmlogo_200.jpg