Spotlight on Clear Channel's PrideRadio.com
Pop and Dance Hits with a Gay Sensibility
Over the past few years, we've had a variety of satellite and online radio stations appear with some incredible content ranging from dance music to talk radio. We've also recently had real world, terrestrial radio stations bring their music online including 92.7 Energy out of San Francisco and 103.9 Pride FM out of Toronto. Now, we have PrideRadio, brought to us by Clear Channel, with content ranging from online music streaming to Internet on-demand music videos and podcasts.
What sets this new station apart is not only its corporate support by one of the largest radio media companies in the world, but rather its focus on reaching gays & lesbians wherever they may be, whether that's online, in the car, in their homes or on their iTouch and iPhones. By having these multiple "touch points" to the gay & lesbian consumer, PrideRadio.com can better command a marketer's dream of remaining "top of mind" in this cluttered media world, which is worth its weight in gold!
It's not just this multimedia approach, however, which sets PrideRadio.com apart. By being able to tap into the company's vast experience in music programming, PrideRadio.com is able to bring gays & lesbians music they love best, along with fun and edgy personalities such as Ryan & Caroline, radio's "Will and Grace" and program director Harry Legg.
Their website brings this all home, integrating all aspects of the programming into one easy-to-use interface, including an up-to-date "Gayly" blog, photos and current gay & lesbian news clips from local content partners and from around the world. What's unique is that each market that PrideRadio is in features a customized version of the website, so geo-targeting to specific markets can now be activated.
From a marketer's point of view, this is a top-choice company to work with. Their experience in real world events has allowed them to do such promotions as their current "Win A Wedding in LA" contest, capitalizing on the excitement of gay marriage in California, and teaming up with the musical "Wicked" to offer winning couples the chance to be married on the Wicked stage, along with some of the Wicked cast members singing them the song "For Good" from Wicked. Incredible stuff!
PrideRadio just finished a major promotion with Swiss Toursim, giving away a trip to Switzerland on air. Personality Harrison travelled to Switzerland and created daily travelogue features that highlighted travel partner's destinations, and painted a picture in listener's minds that made them visit the site to register for the trip. Banner ads ran across Clear Channel radio stations nationally to help drive traffic to the site.
Of course, they also work with their clients in more traditional marketing opportunities in the world of radio, but offering cross-platform reach in HD radio, terrestrial radio and online radio. That's been enhanced by the release of the "iheartradio" application for the iPhone and iTouch. This puts PrideRadio and all of Clear Channel ahead of competitors in new distribution methods for its content.
In the first two weeks, hundreds of thousands of consumers downloaded the application and now have access to PrideRadio. Director Brad Fuhr sees a bright future for the brand: "We can now offer marketers an environment to get their message to the LBGT consumer via a variety of platforms and see the iPhone as a huge driver of online listening in the coming months."
---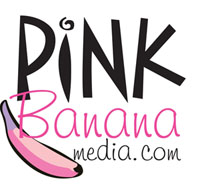 Gay and Lesbian Social Networking
Advertising - Marketing - Community

For the full-color PDF version of this story, go here:
http://www.PinkBananaMedia.com/pdf/GMG2008-PrideRadio.pdf

To subscribe to the PBM Monthly Gay Business Report, go here:
http://www.PinkBananaMedia.com/BusinessReport/

For the annual PBM Gay Market Report, go here:
http://www.PinkBananaMedia.com/MarketReport/

NOTE: This article is part of the Gay Market Report 2009 and is FREE TO USE as long as byline above, credit, logo and link are included with story. Credit Pink Banana Media, www.PinkBananaMedia.com/MarketReport/, and please use the following logo linked below:
http://www.pinkbananamedia.com/images/pbmlogo_200.jpg